Congresbury Cricket Club: 175 years of village cricket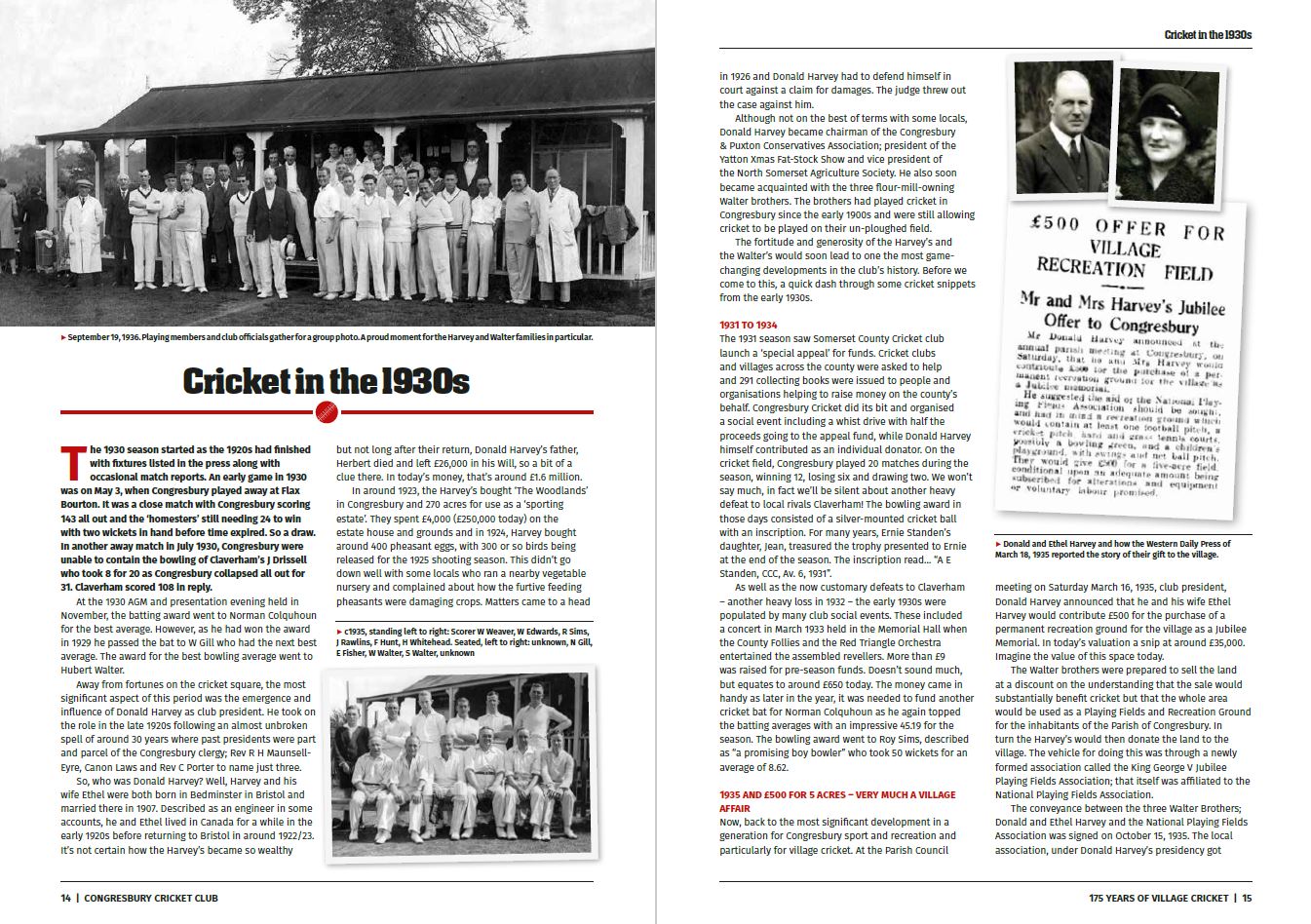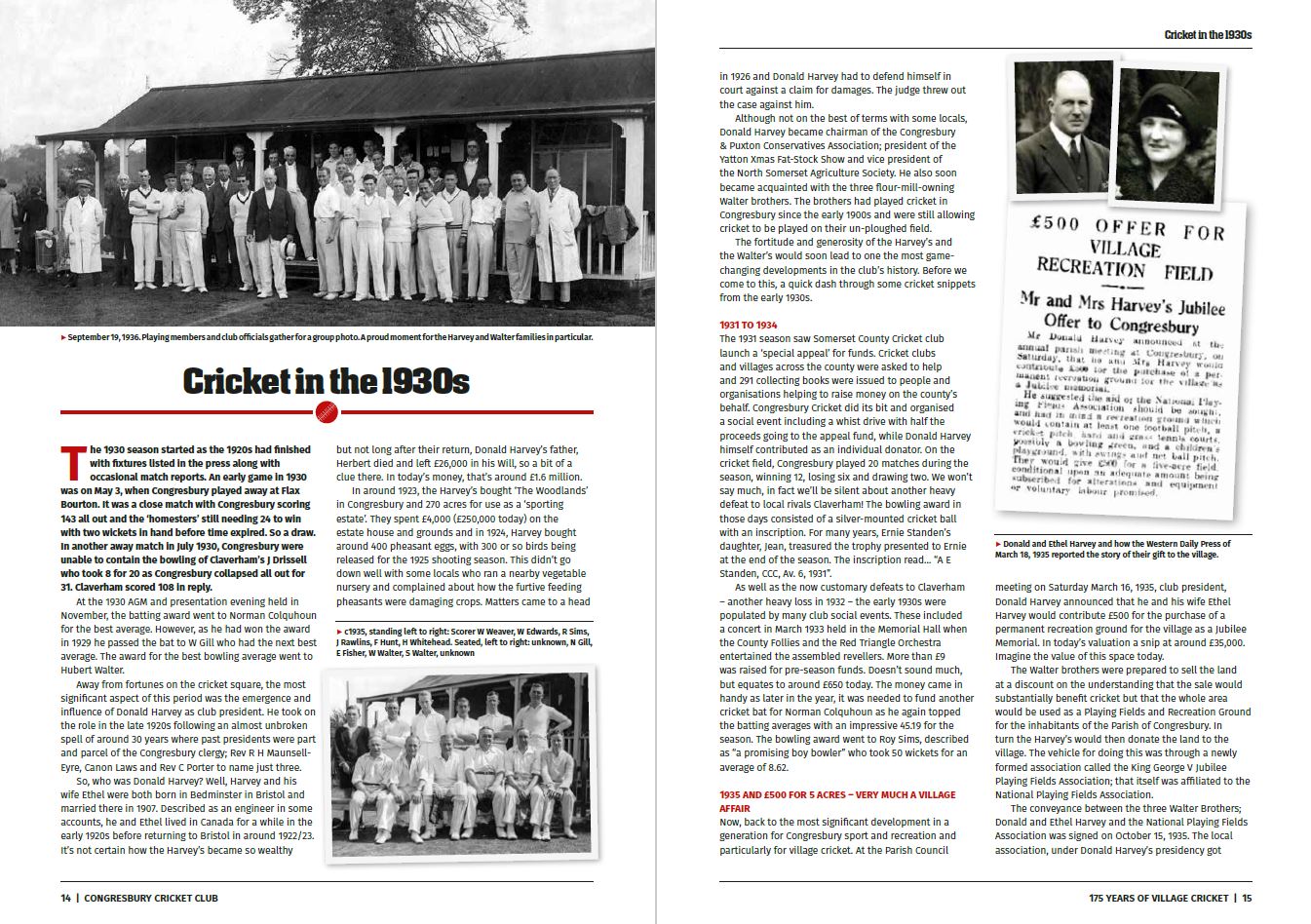 Congresbury Cricket Club: 175 years of village cricket
Village cricket in North Somerset has a proud tradition going back more than 175 years and the story of village cricket in Congresbury is fascinating. This book, painstakingly researched and beautifully illustrated draws on the personal recollections of current and past players and supporters as well as charting the ups and downs of village cricket over the generations.
The earliest recorded cricket match in North Somerset took place in a farmer's field at Burrington in 1825. It was played between the gentlemen of Langford and afterwards they repaired to Rickford Mill for hearty refreshment.
Cricket in the surrounding villages started to take off in the 1840s and fi xtures and matches were reported in the fl edging local newspapers of the time. Teams from Wrington, Axbridge, Nailsea, Wraxall and Yatton were all playing by 1842. It was likely that cricket was played in Congresbury at the same time, although the earliest account so far uncovered relates to 1869.
For anyone interested in the development of cricket and the social history of village life – the trials, the tribulations, and sometimes even the politics – this is a must read for locals and those further afield.
Published by Congresbury Cricket Club in association with Congresbury History Group. Designed and produced by Bristol Books.